Events
---
First Ph.D. defense of our lab presented successfully by Duarte Magalhães with committee members and attendees from four different continents and seven different countries! Congratulations! (12.02.2021)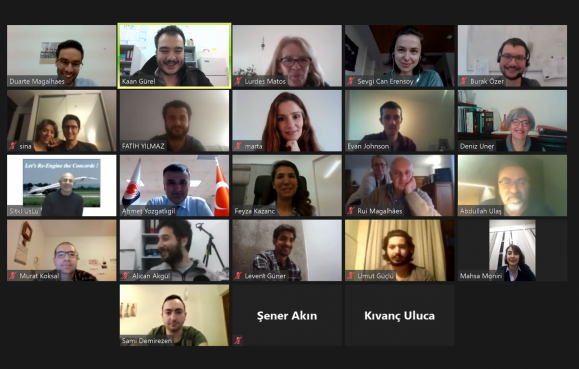 ---
Prof. Paulo Ferrão, President of COST European Cooperation in Science and Technology, visited our laboratory. Our group leader Dr. Feyza Kazanç presented Prof. Ferrão and Prof. Dr. Ahmet Yozgatlıgil (Vice President of METU) the recent research activities of our lab. (21.01.2020).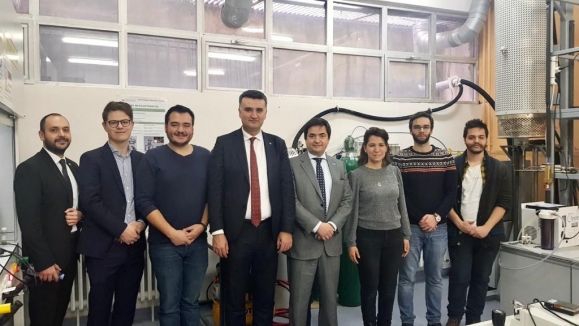 ---
Graduation party was organized for our lab member Burak Özer (27.12.2019).

---
Graduation party was organized for our lab members, Şener Akın, İlkem Hırtıslı and Kıvanç Uluca (28.09.2019).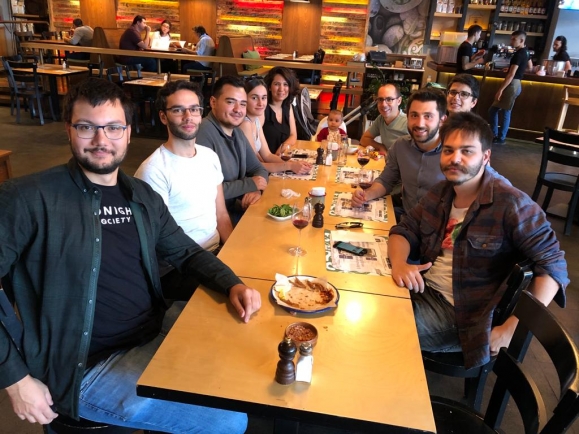 ---
Farewell party was organized for our lab member, Mammadbaghir Baghirzade (13.12.2018).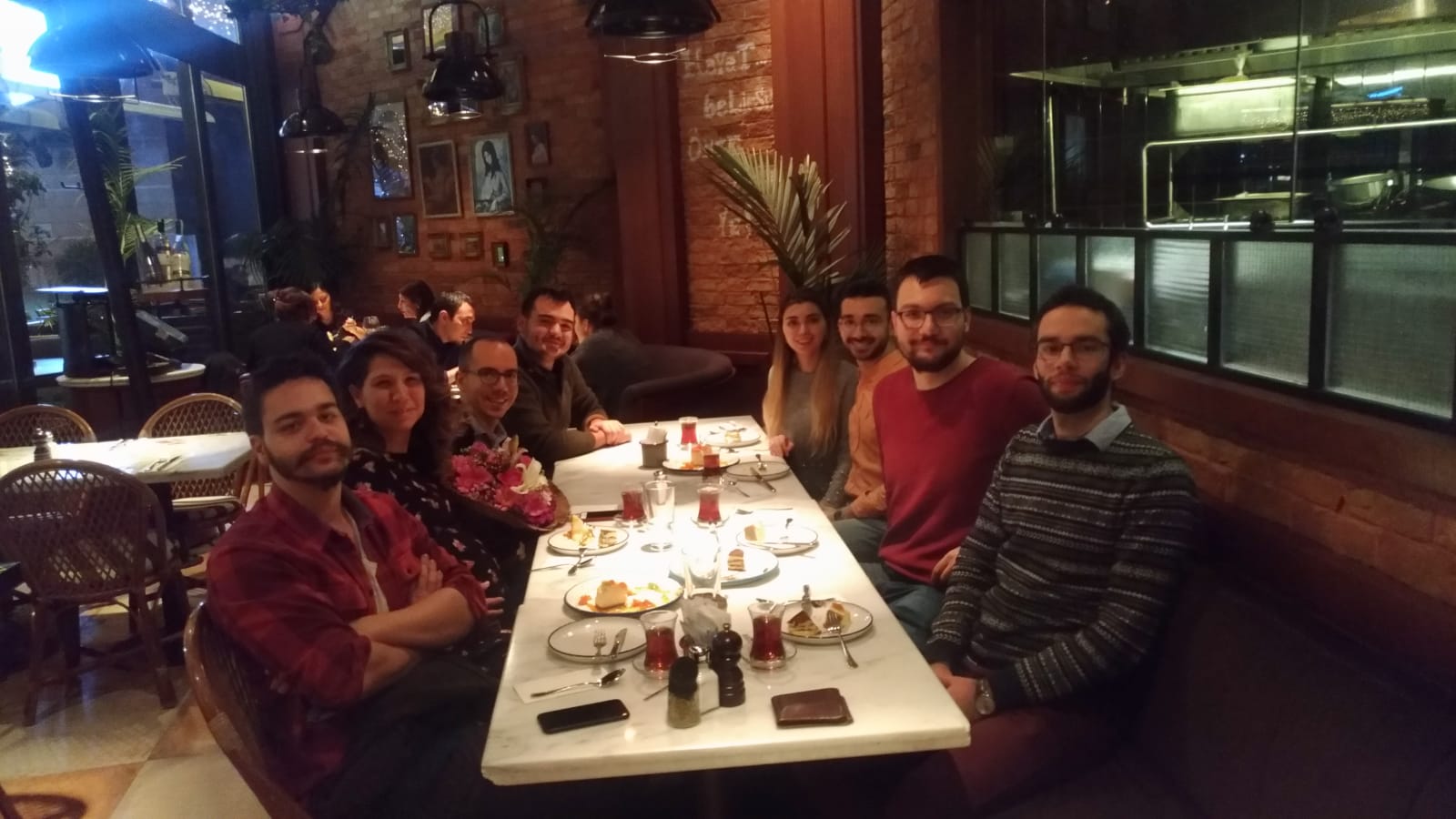 ---
Prof. Dr. Mario Costa from Instituto Superior Técnico (Lisbon, Portugal) visited our laboratory as a visiting scholar to conduct a joint experimental work (09.08.2018).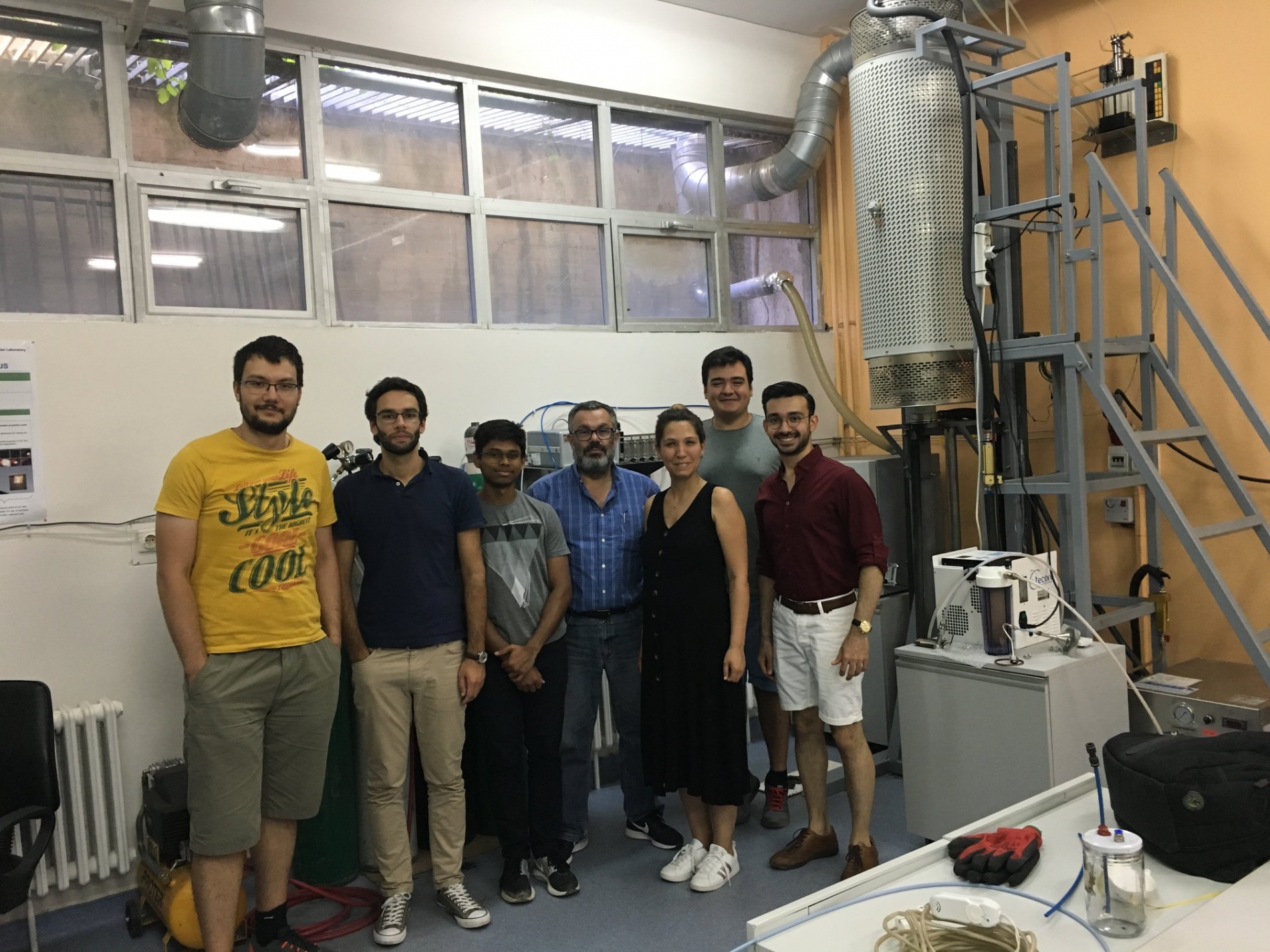 ---
Our group presented 4 Work In Progress Posters (WIPP) at 37th International Symposium on Combustion organized by The Combustion Institute and took place in Dublin, Ireland 29 July-3 August 2018.

---
Research work of our group members, Kaan Gürel and Mammadbaghir Baghirzade, has been selected as one of the best three posters in METU Engineering Day (16.05.2018). They were 1st runner-up. Congratulations to our students and Dr. Kazanç!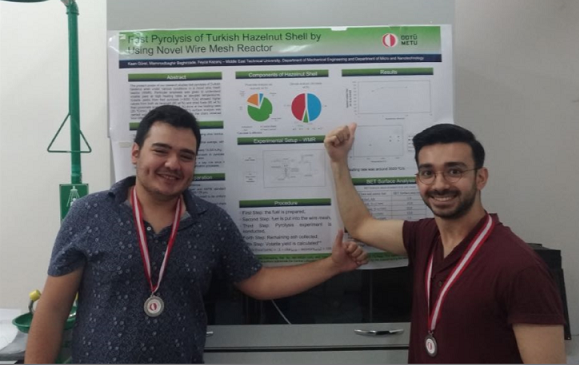 ---
CCTL group joined 14th International Combustion Symposium (INCOS2018) organized by the Turkish section of The Combustion Institute and held in Karabuk University in Karabük 25-27 April 2018. Our group presented three papers titled:
Duarte Magalhaes, Feyza Kazanç Özerinç, "PM Formation During Combustion of a Turkish Lignite Using Drop Tube Furnace"
Burak Ozer, Duarte Magalhaes, Feyza Kazanç, "Effect of Particle Size on Residence Time and Burnout of Tunçbilek Lignite"
Mammadbaghir Baghirzade, Kaan Gürel, Feyza Kazanç Özerinç, "Fast Pyrolysis of Turkish Hazelnut Shell by Using Novel Wire Mesh Reactor"
---
Duarte participated in the 13th International Conference on Energy for a Clean Environment (Clean Air) held in Azores, Portugal July 2-6, 2017. Presented paper: "A study on the reactivity of various chars from Turkish fuels obtained at high heating rates".
---
---
Dr. Kazanç, Duarte and Farshid from our group participated in 8th European Combustion Meeting in Dubrovnik, Croatia, April 18-21, 2017. Work In Progress Posters were presented.

---
Last Updated:
16/02/2021 - 13:21